You are Invited to a an evening with Elizabeth Wong Ahlers and Trevor Laudon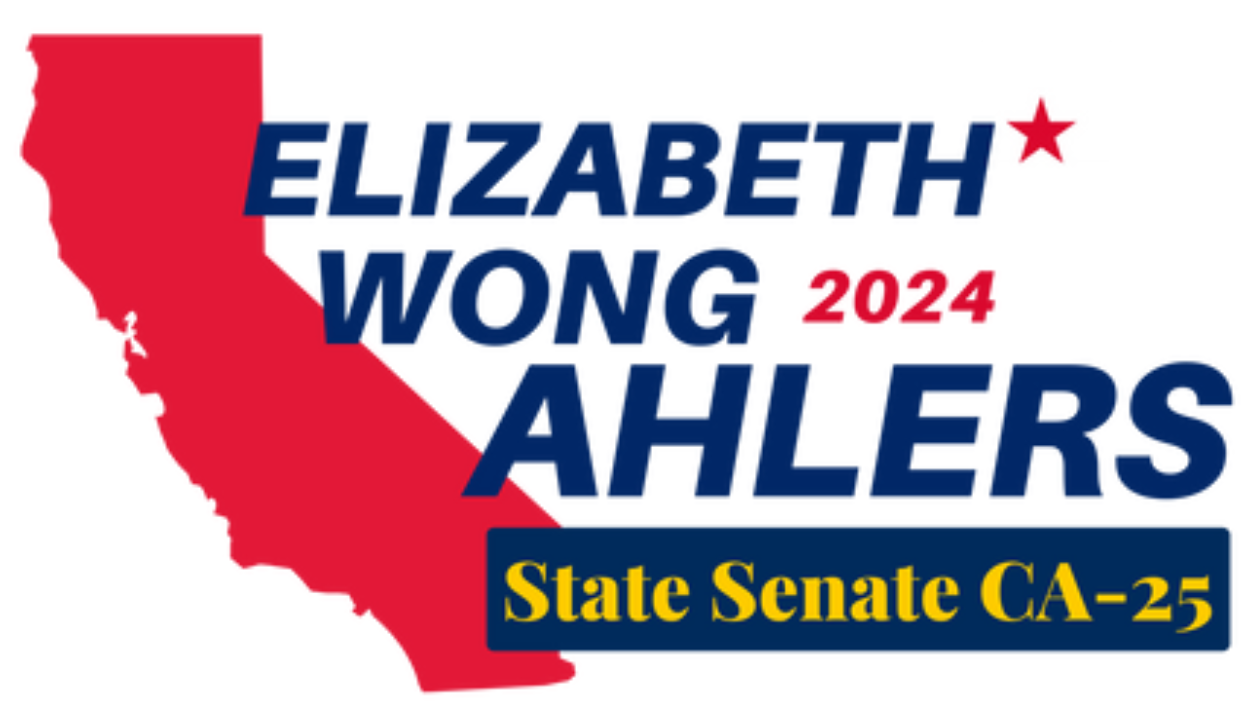 Join Elizabeth Wong Ahlers and Trevor Loudon for an Evening Conference of the State of the Campaign.
Discover how Communism has made  inroads into the church in the US.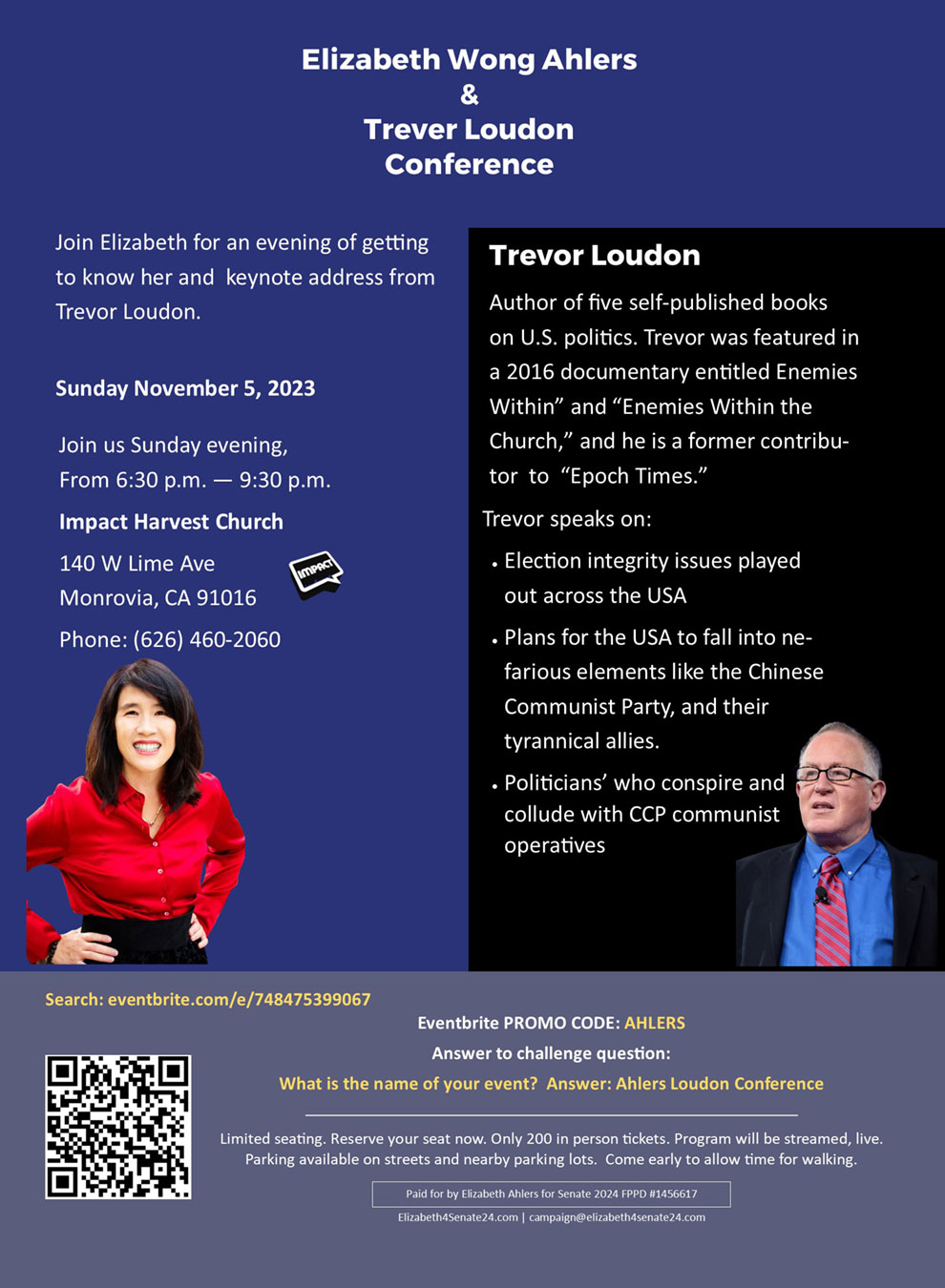 Introducing Trevor Loudon, a speaker and author from New Zealand who has studied not only the encroachment of Socialism and Communism into the US—but into the church.  He's produced documentaries showing how politicians have been impacted and how churches and seminaries have been infiltrated with Communist ideologies.
Trevor has produced two documentaries—"Enemies Within," and "Enemies Within The Church."  Checkout the trailer.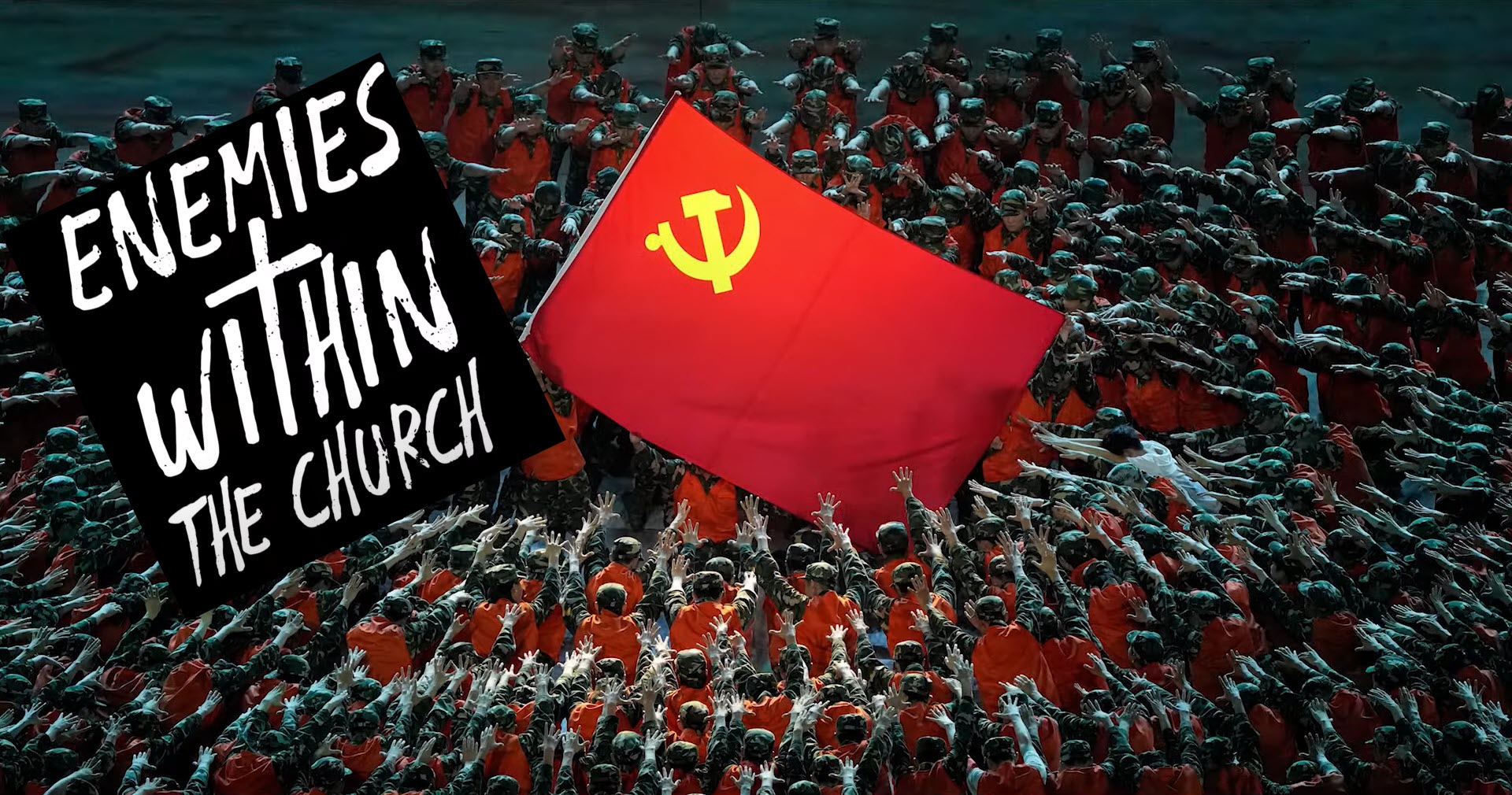 You won't want to miss this riveting and informative presentation from Trevor.
State of the Campaign
I will provide an update of the campaign to provide you the current level of our campaign successes, and where we need to go from here. If we are to impact our state, the time is now.
Conference
The event is FREE!  However, space is limited—so you'll want to reserve your space through Eventbrite.
The event is hosted by Impact Harvest Church in Monrovia.  There is plenty of parking along the streets. Arrive early if you want to park close.
Simply follow the links below. Use PROMO CODE AHLERS. You will be required to answer a challenge question, What is the name of your event?  So be sure to select Ahlers Loudon Conference for your answer.
Click here to reserve your seat.
I am so looking forward to seeing you there.
For We The People,
Elizabeth Wong Ahlers
CONTRIBUTE
Elizabeth Wong Ahlers for Senate 2024
2029 Verdugo Blvd # 167
Montrose, CA 91020