Abu Ghraib on the Potomac
Hundreds of peaceful demonstrators were arrested on January 6, 2021 in Washington DC.  Since that time the FBI, which turns out to be Puppet Regime's Gestapo thugs, have gone all over the country arresting anyone who was even close to being inside the Capitol that day.  Arresting them, what's more, with prejudice, using blatant, over the top tactics such as pre dawn no-knock raids and SWAT teams backed up by militarized armored vehicles.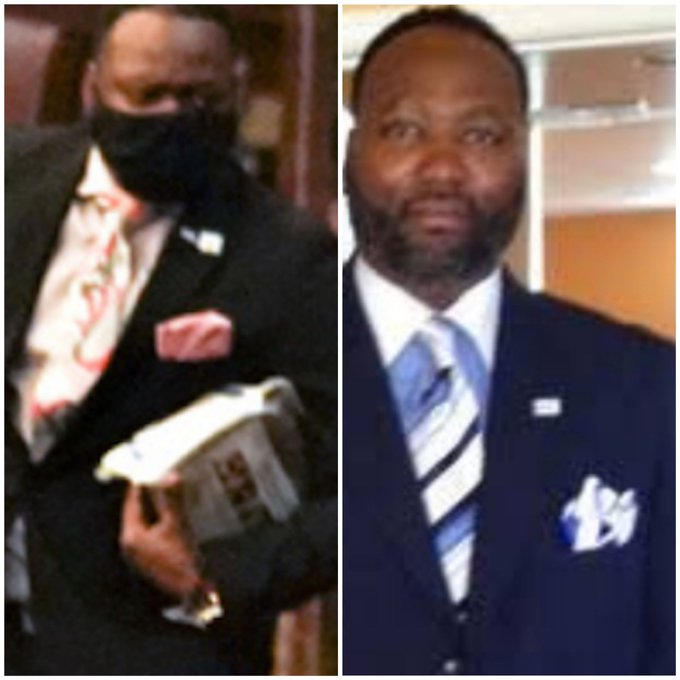 These people are still being held, often in solitary confinement, beaten and humiliated by the Revolutionary Junta currently infesting that hive of scum and villainy. Their trials are not scheduled until sometime next year.  So much for a speedy trial.  At the same time it took six months to pry the name of the Capitol Police officer who shot Ashli Babbitt from the wall of silence protecting him.
Of course you won't see any of this on your state run organs of propaganda.  All we are being told is that these very, very dangerous people are safely behind bars and will be dealt with by the regime in due course.  But there are a great deal of behind the scenes efforts being mounted by fearless Patriots to unmask the Revolutionary Junta and to get these people out.
Click here for a full list of these political prisoners.
These people sing the National Anthem every night at lights out to keep their spirits up, listen to it here.
These are terror tactics on the part of the DC Junta.  They convey in a clear and unambiguous message that the Puppet Dictatorship will stomp hard on anyone who does not submit.  So be silent, you serfs, and be good little sheep.  Believe what we tell you, say only the things we approve and do as we command – or else.
Why are they doing these things?  Because they are terrified of us.  They know whose side they are on, and Who's on our side.
Psalm 55
For the director of music. With stringed instruments. A maskil of David.
1 Listen to my prayer, O God,
    do not ignore my plea;
2     hear me and answer me.
My thoughts trouble me and I am distraught
3     because of what my enemy is saying,
    because of the threats of the wicked;
for they bring down suffering on me
    and assail me in their anger.
4 My heart is in anguish within me;
    the terrors of death have fallen on me.
5 Fear and trembling have beset me;
    horror has overwhelmed me.
6 I said, "Oh, that I had the wings of a dove!
    I would fly away and be at rest.
7 I would flee far away
    and stay in the desert;
8 I would hurry to my place of shelter,
    far from the tempest and storm."
9 Lord, confuse the wicked, confound their words,
    for I see violence and strife in the city.
10 Day and night they prowl about on its walls;
    malice and abuse are within it.
11 Destructive forces are at work in the city;
    threats and lies never leave its streets.
12 If an enemy were insulting me,
    I could endure it;
if a foe were rising against me,
    I could hide.
13 But it is you, a man like myself,
    my companion, my close friend,
14 with whom I once enjoyed sweet fellowship
    at the house of God,
as we walked about
    among the worshipers.
15 Let death take my enemies by surprise;
    let them go down alive to the realm of the dead,
    for evil finds lodging among them.
16 As for me, I call to God,
    and the Lord saves me.
17 Evening, morning and noon
    I cry out in distress,
    and he hears my voice.
18 He rescues me unharmed
    from the battle waged against me,
    even though many oppose me.
19 God, who is enthroned from of old,
    who does not change—
he will hear them and humble them,
    because they have no fear of God.
20 My companion attacks his friends;
    he violates his covenant.
21 His talk is smooth as butter,
    yet war is in his heart;
his words are more soothing than oil,
    yet they are drawn swords.
22 Cast your cares on the Lord
    and he will sustain you;
he will never let
    the righteous be shaken.
23 But you, God, will bring down the wicked
    into the pit of decay;
the bloodthirsty and deceitful
    will not live out half their days.
But as for me, I trust in you.
Ask me how