Education, not indoctrination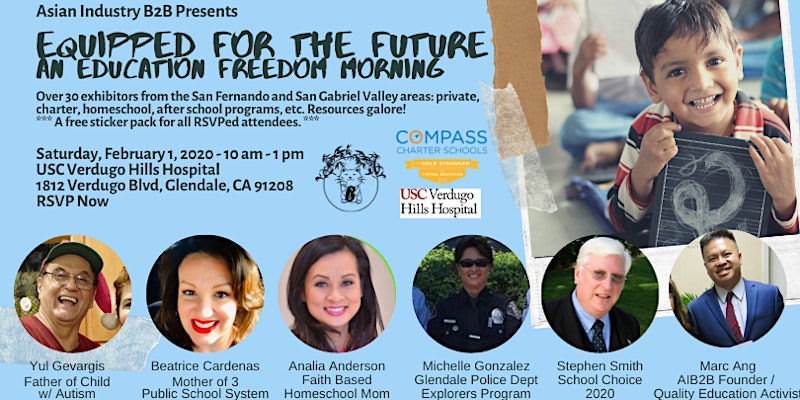 Asian Industry B2B is hosting a FREE seminar on breaking education away from the converged, leftist educational model.  Once #1 State for education in the nation, California last year fell to #48, just ahead of Alabama and Mississippi.  California's model of education is actually an indoctrination into the dead end, anti human Progressive ideology.  There are better models out there, some of which will be presented this Saturday at the USC Verdugo Hills Hospital.  Parents are strongly urged to attend, only you can wrest your children's education from the hands of the lunatic Social Justice Warriors.
To register for this event click on this link or click on the image above.  You will be taken to the event registration page; registration is FREE.